Our story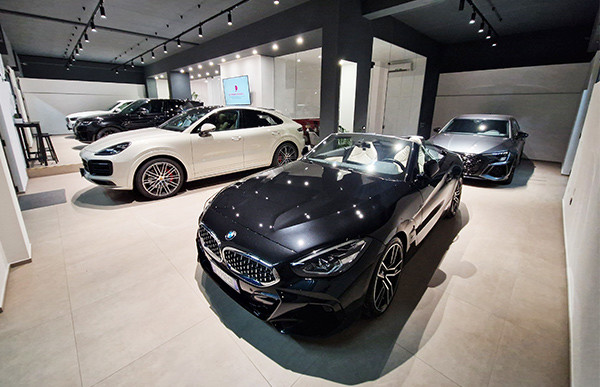 Welcome to our virtual showroom; here you can share with us your passion for four wheels and all that this wonderful world can offer!
In fact, our company has been active in the automotive sector ssince 1985,, when Nunzio Perrone started this business as an authorized Citroen dealer.
Over the years, thanks to our commitment and strong dedication, we have developed to the point of making
AUTOMOBILI PERRONE synonymous of professionalism, reliability and competence!
We are proud to offer our customers a wide range of multi-brand used cars every day, as well as new, km 0 and half-yearly vehicles, all selected and guaranteed with very competitive prices.
Our corporate mission goes beyond simple car sales.
We accompany our customers in choosing the perfect car for their needs.
Thanks to our best collaborators, we have a careful and professional management but with a more familiar behaviour. This feature allows us to make the difference in an increasingly saturated and competitive market. By making our preparation and correctness available on a daily basis, over time we have conquered a substantial slice of the market at a national level, sometimes even reaching foreign customers.
Il cliente al centro
Thanks to the experience gained in over 35 years of activity, we can offer quality services that can fully satisfy your needs and requests.
Come and visit us at our showroom, you will be welcomed by a highly qualified and prepared team. We'll ready to offer you personalized advice and follow you at every stage of the purchase.
Come and discover our company and touch the quality of our cars.
You will live a unique shopping experience…convenience and satisfaction are already included in the price!!
We can't wait to meet you!